Welcome to A World of Possibility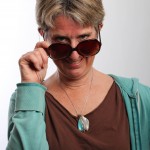 Hi – I'm Deborah Huisken, aka Dancing Star International, and my goal is to help you learn about:
how to take your business or career to the next level.
what will make your future fulfilling, passionate, easeful, and rewarding (financially, spiritually, emotionally, and psychically).
who you REALLY are, and whether what you are doing currently is the best use of you.
how to live your life, not just survive it.
My goal is to help change the way the world does business, by helping business people like you understand what makes you and your business unique, thus helping you understand more fully the choices you make.
Because sometimes it is not enough to be the best and brightest, as so many of my clients are.
Sometimes there's something more, something deeper, that needs to be tapped so you can fully live the life you are meant to live, and make the contribution you (and only you) are capable of making.
Why Me?
If you've walked to a different drummer – or wanted to but been distracted by the responsibilities of family and career – then my non-linear journey through life and career will serve you.
I actually never wanted to be a business person. Growing up I had watched my dad come home angry and uptight most every night from his corporate job, and I hated it.
So I worked on buses, rebuilt car engines, tended bar, hitchhiked Europe, took pride in being the lone female in all-male enclaves, lived life on the outside looking in.  Life was fun!
Then I assisted a charismatic company founder as he built his multi-business legacy, and started to grudgingly appreciate business.  When I moved to Europe to market real-time GUI software in Europe my career really started to take off.  I next became a corporate marketing consultant, later directed operations for a coaching company. Along the way, I learned about leading and following from the world's best Lindy Hoppers.
Whoa, wait a minute, where does Lindy Hopping (that's a dance, BTW) fit into all this, you might ask?
Well, when I found my calling as an international executive coach, consultant, and thinking partner helping smart business people have AHA moments, I realized that partner dance, like my company name, is a perfect metaphor for what I do. But more on that in a minute.
I have more than a bit of life experience that serves my clients, and can serve you.
I've had crises – divorce, debilitating physical conditions, deaths, loved ones with mental illness and PTSD – which forced me to look beyond my own limited worldview, and which sent me searching for answers unlimited by geography, and a way to make sense of the inconceivable and the untenable.
I have worked with traditional healers, medical doctors, shamans and psychics; I understand what it is to be a seeker, and know some things about where to look for the answers we seekers are looking for.
And I've learned that business doesn't have to be the grind it was for my father. Now THAT I want to pass on!
All this means that I engage with you from a unique perspective, helping you to let go of tired excuses, self-limiting habits, and old stories, so you can earn the money you deserve, provide products and/or services you are passionate about, and create a future you are excited to participate in. Because if I can do it, I KNOW you can.
So, The Dance
I use dance (see The Dancing Star metaphor) to look at the importance of both leading and following, and to inspire you to increase your capacity to take innovative, improvisational steps through the challenges you face, personally and professionally.
The executives and business owners I have worked with now know how to use what is unique about them to take their businesses to the next level (and then the level beyond that); to grow their profits 30% in a year; to start earning money where they had been losing it regularly; to start taking vacations and pay themselves and their long-suffering spouses; to spend the precious time they will never get back with their growing families. They understand how to confidently bring that uniqueness everywhere they go instead of trying to hide it behind a suit or a role; they have left burnout jobs, found career capping positions, and are creating legacies they are proud of.
What I Do
I have served as an executive thinking partner and sounding board since 1983, as an international consultant since 1994, and as an executive coach since 2000. I work 1:1, and I run small group sessions, because working in groups on common challenges with like-minded people is one of the fastest and most powerful, enduring ways to achieve your goals.
A Couple of Testimonials (click link for more)
A question you asked me recently made me stop dead in my tracks. Since then this question permeates my thoughts and guides my decision-making. It's been pivotal in helping me get off the hamster wheel and avoid burnout. – Becky Castro, I Love Monday Mornings, US
A conversation with you always stretches me and makes me think. – Chris Bradley, Managing Consultant, 2020 Delivery, UK
The Education Bit
BA cum laude, Comparative Literature (French and Spanish), University of Massachusetts, Amherst
PCC (Professional Coach Certification) from the International Coach Federation
CPCC (Certified Professional CoActive Coach) from The Coaches Training Institute
CoActive Leadership training course
On-going professional (and personal) development in e.g. the UK, Europe, China, the US, and Canada.
Why I Do What I Do
In the words of my friend Bonny: ultimately, business may be the most effective form of diplomacy. That says to me that we business people have a responsibility for the impact our business decisions have on our world.
I want my work to have a positive impact that helps people understand themselves better, see what is unique about them, then bring that uniqueness – which only they can bring – into the world. That, to me, is a good day!