The TuneUp
Are you facing any of these challenges?
You are creating a new business, alone or with a partner
You are building an existing business and it is overwhelming
Life has thrown changes in your path, and you are deciding what is next
You have gone as far as you can in one direction and need to regroup
If it is time to step back and evaluate what is working and what is not working – whether in your business or your career – and what your next steps will be, the TuneUp is for you.
The Reason
It might feel counter-intuitive to slow down and take a look. Things move so fast these days, there is a lot of pressure to stay on top of it all, not miss anything, "just do it".
Yet sometimes we keep so busy we miss the most important things of all – our inner guidance, the promptings of our needs, desires, abilities, values, and goals, and how those impact where we spend our time; what products we offer (and which we may need to discontinue); how best to reach our earning targets.
This is why I created the Tune-up.
I first created it for a small business owner who was at a crossroads with her business. It helped her, and was fun to do! Then I realized that there are others who might find it of use.
Who Will Benefit
The Tune-up is designed for business people who need to re-energize their business or career, and who understand the value of self-awareness and self-reflection in that process, including
solopreneurs
small business owners
corporate executives
thought leaders
It will help you ensure you are operating in top shape as you move toward your goal.
Some Feedback
Our session was most helpful in that it confirmed for me what was working well already, and there were a couple of great ideas about how to go forward.   
                                     – Anna Nathan Shekory, CuddleWorkshop.co.uk
 Logistics
This session, which we will typically do by phone, allows you step back and have a look at where you have been, take a snapshot of where you are now, and think about where you are headed. There is pre-work for you to do ahead of our time together, and I will send notes and the next steps you have decided on after we are done.
Your Next Steps
The Tune-up takes 3 hours and costs $450/£299. To book your Tune-up:
Check my schedule at meetme.so/DeborahHuisken
Book a 3-hour session
Send your direct deposit or credit card details.
I send you the pre-work.
Easy peasy!
A Bit About Me
I have been providing executive coaching and consulting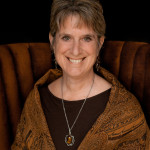 services to business leaders, executives, and owners as a professional certified coach (PCC) and thinking partner for over 15 years. I have helped owners triple their revenue and reach profitability; executives take on new challenges; leaders grow existing businesses and create new ones. I specialize in helping my clients understand what is unique about them, and how to leverage that in the work they do.
Private clients have included mid- and senior-level executives from companies such as American Express, Apple Computer, Hewlett Packard, Digital Equipment Corporation, Silicon Graphics, London School of Economics, General Dynamics, SunTory, Philips, Pfizer, and the US Federal Government.  They have been native to Japan, Korea, Israel, England, Sweden, Trinidad, Ghana, Canada, UAE, and USA. Market segments have included B2B, technology, the sciences, and the arts.
When is the last time you had a Tune-up? Are you due?